Dysher discovered his passion for music production, searching for the right instrumentals for his rap lyrics.
[RELEASES]:
Dysher released his first single called "DOARe Romania" (Romania Hurts) from his forthcoming debut album "Nationalizare" (Nationalization).
On the second verse, Marllo's single "IndiGo" also feature the perfomance of Dysher, the song being released in the fall of summer 2016.
[FUTURE DEVELOPMENT]:
Together with his crew at AudioGate Studio Dysher is working hard to finalize many other songs which are going to appear on his first album.
[MISCELLANEOUS]:
Throughout time Dysher composed songs for various artists as Nimeni Altu, Estradda, Shayan, Gatto, WriterJones (Portsmouth, Virginia), Tonik Obiektiv, Marllo and Capeliy.
[OFFICIAL LINKS]:
Dysher on Facebook
Dysher on Instagram
Dysher on Twitter
Dysher on Shazam
Dysher on iTunes
Dysher on Google Play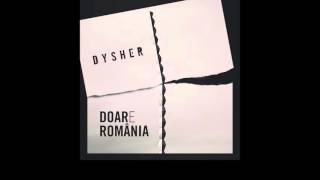 Dysher - DOARe Romania (Radio Edit) [Official Single]
1/1
Dysher - DOARe Romania (Radio Edit) [Official Single]