Panda Junior had his first experience as a DJ in 1990, at Bucharest's culture house Schiller, experience which lasted for six months.
[BIOGRAPHY]:

His DJ career takes a strong turn in 1995 at Disco Fan (Children's Town of Bucharest), where he is the resident DJ for 2 years, until 1997.
After his Disco Fan moment, he acts as the resident DJ in other branded clubs in Bucharest, well known for the party scene:
1997-1999 – Disco Casablanca
1999-2001 – Disco Club '99
2001 – Club Twice
2001-2003 – Cuando Club
2002 – Club Tunel
2002 – Club Xenon
2002-2004 – Keoke Yacht Club
2004-2009 – Planter's Pub
2008 – Club Citrus
2009-2010 – Club Rooms
2010 – Club Embassy
2013-2014 – Hanul cu tei (by Club Embassy)
Since 2010 Panda Junior has been performed in various romanian clubs and venues such as St. Patrick, Tonka Soul Café, Freddo, Downtown, Terminus, Time In, Fratelli, Turabo etc.
Favorite Genres: House (Soulful House, Deep House, Progressive House, Funky House)
[RELEASES]:
Developing his artistic career, he signed with AudioGate Records under the name Panda Junior, promoting his first single "The Ra Pa Pa Pam Song", produced in collaboration with Rux, real name Ruxandra Miclea.
The production was made in the studios Sick Beat Production and AudioGate Studio in Bucharest by DJ Pitt R and Marlene Magdis. Released on the 4th of June 2014, the single can be found in most online music stores and the most popular streaming websites worldwide.
[FUTURE DEVELOPMENT]:
Currently working with several teams of music producers to create songs that represent him in his artistic career and to be featured on his first album.
[OFFICIAL LINKS]:
Panda Junior on iTunes
Panda Junior on Google Play
Panda Junior on YouTube
Panda Junior on Facebook
Panda Junior on MixCloud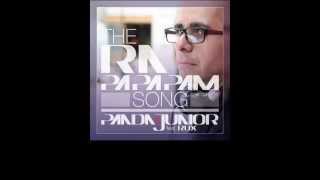 Panda Junior feat Rux - The Ra Pa Pa Pam Song (Extended Mix) [Official Audio & Cover Art]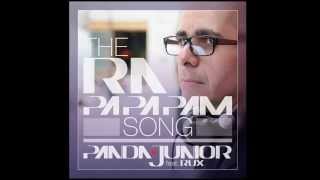 Panda Junior feat Rux - The Ra Pa Pa Pam Song (Radio Edit)
1/1
Panda Junior feat Rux - The Ra Pa Pa Pam Song (Extended Mix) [Official Audio & Cover Art]

Panda Junior feat Rux - The Ra Pa Pa Pam Song (Radio Edit)